Make it stand
Dvora Nagler 
Supervised by Yonathan Aflalo and Yaron Honen
Abstract
Artists, designers and architects use imbalance to their advantage to produce surprising and elegant designs.
The balancing process is challenging when manipulating geometry in a 3D modeling software,
since volumes are only represented by their boundaries.
Our goal is to modify volume shape such that once printed, the model stands.
To do so, we manipulate the inner voids and sometimes it will not be enough and we will also consider deforming the model.
These two manipulations change the mass distribution and thus the center of mass position.
Pictures / Flash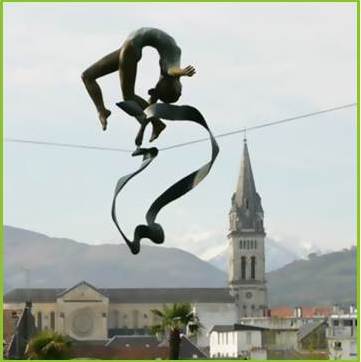 Project Report
Please, see project report.
Final Presentation
Please, see final presentation.
Code
Please, see project code.
Demo
Please, see project demo.